---
Like Most of our Clients, Best Way Websites is also suffering from COVID-19,
while Big Box outfits and those with government jobs are fine.
We (Doug and Sawyer) are fine, healthy and thriving in body and spirit. We drink plenty of water, have strong immune systems, and we breathe uninhibited, fresh air.

Update: 01/19/2021 at 12:24:44 PM
Best Way Websites (financially) suffered in 2020 and things are still SLOW, of course. The UNCONSTITUTIONAL "mandates" and LOCKDOWNS that were pushed on us from this "outbreak" has killed businesses, including many of our former clients.
We love our clients, so this has been an emotional drainer for us as well as impacting our own business financially as well.
POFOKES PIZZA & MORE OPENING SOON
New for Port Angeles! Many of you have enjoyed my pizzas from my previous hobby now become a business ... with a grand opening scheduled on February 1, 2021. Also, many of you have suggested that I should make it a business, but it was just a hobby and a thing I did as a thank you to my clients and as a friendly gesture to passers by and our local homeless population.many of you have suggested.
I will be baking the classical, Neapolitan style pizzas, crafted from Tipo 00 flour made fresh daily. The pizza will be available when the tent is open until sold out at each serving time. I am offering four sizes: personal, small, medium & large.
The most commonly sold medium (12" pizza) starts at $12. See you soon!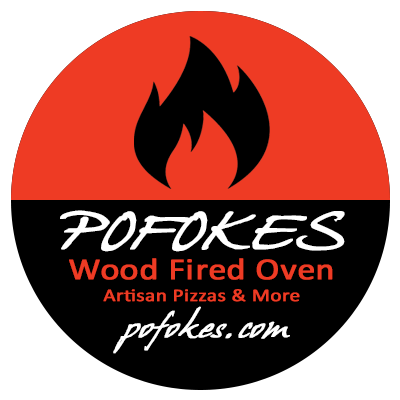 -----------------------
Is Your Business a COVID Casualty?
Call us: 877-901-0246
Let us know if you have a hardship due to the "outbreak" rules. Unless you are completely going out of business, we can downgrade your service level or suspend your billing. Talk to us if you need this! We are in this together.
GOVERNMENT HELP?
Some of our customers got government help, many did not. We reluctantly tried to get assistance from the government, but were not successful. We realize you may be in the same boat. We are in this together.
What Can You We all Do?
As a nation, we are continuing to violate the Creator's law without repentance and we are suffering the consequences. There is a spiritual war that is being waged that is resulting in the division and turmoil that is within our nation.
If my people, which are called by my name, shall humble themselves, and pray, and seek my face, and turn from their wicked ways; then will I hear from heaven, and will forgive their sin, and will heal their land. (2 Chronicles 7:14)
We are a nation that is divided against itself and are in very real danger of falling. We are divided (separated) from our own countrymen, yet again like no time since before the Civil War. We are separated as a people because we are separated from God.
Behold, the Lord's hand is not shortened, that it cannot save; neither his ear heavy, that it cannot hear: But your iniquities have separated between you and your God, and your sins have hid his face from you, that he will not hear. For your hands are defiled with blood, and your fingers with iniquity; your lips have spoken lies, your tongue hath muttered perverseness. None calleth for justice, nor any pleadeth for truth: they trust in vanity, and speak lies; they conceive mischief, and bring forth iniquity. (Isaiah 59:1-4)
Return to reading God's Word and following His advice, suggestions, COMMANDS.
He that turneth away his ear from hearing the law, even his prayer shall be abomination. (Proverbs 28:9)
There is still hope IF we will do what God commands us to do. PRAY. Our hands are full of innocent blood. Repent of our nation's sins.
Do You Need Some Financial Mercy?
We have received God's mercy and we know rejoice in being merciful as well.
We have suspended billing for clients that are trying to hold on but are in the same shape as us due to lost revenue.
We have NEVER terminated a client's account when they have wanted to hang on during hard times.
If we do this for you, please pay what you can when you can. That is all we ask. We know that God is Sovereign and He is still in control and we trust Him.
Your Website Support?
Sawyer and I are still available to support you. I (Doug) work full-time (and overtime) and Sawyer is here between 9 am - 12 noon, Mon-Friday PST. So, call as you have in the past or use the ticket system. We still get the tickets answered quickly, usually within 24 hours.
Continue to call the toll free number: 877-901-0246 or any other number you have been given by us or your local licensee.
Are We Going Out of Business?
If your site is being managed by a brand other than Best Way Websites, nothing will change for you. You are being supported by an independent brand already.
We are not marketing Best Way Websites any longer due to loss of business resulting from the COVID mandates. We are still supporting other brands that use the same platform.
We will still be supporting you using same system and service, but a different brand ... you will see a brand change, but don't worry! We are looking out for you, we promise.
You will still use the same system and can still reach us by the same phone numbers. In most cases, you will not even notice a change.
Your service can continue as it did before. You may contact us or your local support using the same phone numbers you have in the past or by completing the contact from from Local Website Experts.
Local Website Experts is an authorized licensee of the same platform that we use. We can seamlessly "push" your account to that provider and your services will remain the same.
We will assist Local Website Experts. In most cases, you will get to us when you call them. In others, we may be 2nd level support.
Your local website expert is familiar with the platform that we developed so you will be in good hands. We are UNSURE what will happen in the future. If you are concerned, you may call us at (877) 901-0246.
We will Assist Your Local Website Expert.
Your service will NOT suffer, we promise!
Business Lines
Success consists of going from failure to failure without loss of enthusiasm.
Winston Churchill