We'll Create a Free, Custom Website Demo for You!
Or, You May Use our Easy Website Builder & DIY.

100% Mobile Responsive. 100% of the Time!

Don't Buy A Pig in a Poke!
OK, so you know that a pig is a four footed mammal. A poke is a bag. It actually has a French root "poque" from which we also get our English word "pocket."
The idiom pig in a poke is about what happens when someone does not look to see what is being bought or sold. The idiom "pig in a poke" is used to describe something which is purchased without the buyer being aware of its true nature or value. The phrase can also be applied to accepting an idea or plan without a full understanding of it. - Wikipedia
With Best Way Websites, you get to SEE what you are being asked to buy BEFORE you agree to buy it. Call it "seeing is believing." Call it "pulling the pig out of the poke and taking a gander at it before you agree to buy it." Call it "being smart." Call it "the best way to buy a website". Call it ... Best Way Websites!
Overall Rating /
13

Total 1st-Party Reviews
Best Way Websites
Charlene M

- February 23, 2018
Adam P

- September 12, 2017
Scott S

- August 15, 2017
Best Way Websites helped us start our online business in a short amount of time for a reasonable price. Doug & Sawyer were very helpful in getting our website up and running and Doug was willing to spend extra time in his office going over his website editing program. We can update our business profile online anytime. We had business cards made also, and these came out well, also in a short amount of time. I recommend Doug and Best Way Websites for anyone wishing to get their business started online. Friendly atmosphere for a good price!
Michael J

- July 31, 2017
I highly recommend Best Way Websites. The website they did for my business was great looking. It was professionally done, and it helped draw people to my site. The ongoing webmaster services they are providing is also well worth the money. Doug and Sawyer really know their business and are always willing to spend time with me whenever I have a question.
Rob H

- July 28, 2017
Doug and his crew were very professional, they showed me how I could maintain my web site and keep cost down all while giving me the support that I need when situations arise. They keep there word as to getting things done in a timely manner. I appreciate the attitude of the guys there, they seem to enjoy what they do and that makes for a successful team working together to give you what you need. Thank you Doug and team.
Douglas N. ((CEO, Best Way Websites)) responded - August 25, 2017

Hi Rob.

You're a great guy and it is a pleasure serving you and getting to know you and Denise. We are ready and waiting whenever you need us!
Leave Us a Review
We've found that customer reviews are very helpful in keeping our business thriving. We would truly appreciate a review from you!
Visit your preferred site to leave a review or comment:
Welcome to Best Way Websites!
We Create Attractive, Affordable Websites (or you can build yourself using our easy to use website builder!)

All of our websites are 100% responsive. They automatically scale to fit any screen, and look great on mobile phones.

Our website development program focuses upon results. Our sites are strategically built to convert your website visitors into your business customers.

60% - 90% of your current customers and business prospects are using a mobile device ... probably right now. Your site will work well for them and they won't have to "pinch or spread" to read your content.

We have powerful local search marketing programs. We can make sure that your business's prospects are finding your business online.

We have 30+ eCommerce shopping cart solutions that you may choose from, or we can install your own or even build one for you from scratch if necessary.

We've got a top-notch Feedback and Reviews program available.

WE BUILD FOR YOU OR YOU BUILD YOURSELF - YOUR CHOICE.

Want us to build for you? Call us for a free consult. We'll show you your website and then you can decide if you want to buy it AFTER you see it. How about that? There's no catch - we simply believe we will build something that you want to buy within your budget. We will not ask for your billing info and we won't send you a bill. If you decide you want to buy the website demo we've created for you, we'll take care of it then. We've got easy payment plans, too. We'll work with you to help you succeed online.

We can help you attract more clients, increase their satisfaction and make more money.

We welcome you to the family of Best Way Websites!
Is this you?
"I am
confused

about where to start or what to do."

Take advantage of a free consultation and get knowledgeable answers to your questions.
"I am
disappointed

in my current service provider's unwillingness or inability to meet my desires."

Move to Best Way Websites and experience the satisfaction that you deserve.
"The lack of communication or fulfillment of promises has me really
frustrated

!"

We respond quickly and we don't make promises that we cannot fulfill.
"I am
embarrassed

by how my website looks and fails to work."

We craft attractive websites that function properly.
"I am
worried

that my potential customers cannot find my website."

We are experts at small business marketing, internet marketing, SEO and local search marketing.
"I am
concerned about the cost

of a professional website."

Our sites and services are affordable and we provide easy payment plans, too. Build your site yourself for free, or let us know your budget and we'll build it for you. You decide to buy it AFTER you see it!
"I am
intrigued

that my professional looking, business website is not generating results for my business!"

We can look at it and tell you why and how to fix it. We know how to convert website visitors into new customers for your business.
We make it easy for small business owners to grow and manage their businesses by helping them create, market and maintain attractive, effective and affordable websites.
We provide as much help as they want so they can focus on taking care of business and making more money.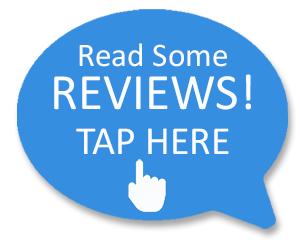 How We're Different
With Best Way Websites, Seeing is Believing.
We don't sell "a pig in a poke", and we'll show you something that is Better than a Portfolio - your own, custom website demonstration for your review. If you like it, you can buy it and if you don't, you're not obligated and we part as friends.
It all starts with your free, expert website and internet marketing consultation. We'll learn about your business, your goals and your expectations for your website.
You'll let us know what you want to spend and we'll create a custom website for you to see that is within your specified budget.
If we can't make your site something you like and believe is worth your specified price, you simply don't buy it. We'll take that risk!
Why do we say, "Our Way is the Best Way"?
Because we truly believe our way is the best way. We started out with stated principles to guide us and a dogged determination to NEVER compromise those principles. One of those core principals was to create a program that was in the BEST INTEREST of our clients, NOT in the best interest of our company.
We believe that watching out for our clients best interests is also in the best interest of our company.
We believe that if we are going to keep our clients it needs to be because we deserve to keep our clients, not because we have cleverly engineered a plan that would cause pain, complication, frustration and expense if they decided to leave us. We follow "love thy neighbor as thyself." We know about this pain, because it is what our new clients often experience when leaving one of our competitors.
The Four Reasons we Say, "Our Way is the Best Way".
One: We've got the Best Way to Create Your Website & It's Easy to Maintain
Our program is the first and only Website Builder and Content Management System Hybrid. We have combined ease of use with powerful publishing, resulting in:
Attractive
Compliant
Search Engine Friendly
Mobile Responsive
Results Based Development: designed to convert visitors into customers
Custom Programming or Applications? We can do it all.
Two: We've got the Best Way to Serve You
We work through independent owners in your local area that are authorized licensees of our program.
We call this "Local Owners with Global Power."
You've got the power of the Best Way Websites program.
You've got the personal presence of your Local Licensee.
Three: We've got the Best Way to Show You Your Website
With Best Way Websites, "Seeing is Believing" because we show you something that is Better than a Portfolio, your own, custom website demonstration.
We will personally consult with you and then create you a custom website demo for your review.
If you like it, you can buy it! If you don't, you are not obligated and we part as friends.
Four: We've got the Best Way to Earn Your Trust
We take the risk and you don't feel vulnerable.
You can't lose! Push the button below or give us a call. You'll be glad you did.
There's no risk to you. We won't ask you for your credit card and we won't send you a bill.
Your expert consultation and your custom website demonstration is free.
We look forward to welcoming you into the Best Way Websites family!

You Know What's Better Than a Portfolio?
Your Own, Free, Custom Website Demonstration
Can we show you a portfolio of live sites that have been built and are maintained with our program? Sure!
But we would rather show you your website instead.
You ask, "How does that work?"
1) Tap Here and create your free account.
2) Call us to schedule your free, expert website and internet marketing consultation. We'll learn about your business, goals and the expectations that you have for your website. We'll talk to you about your budget for website development and internet marketing.
3) We will develop a custom website demonstration for you for free; complete with your logo, photos and some text.
4) Within a couple of hours to a couple of days, we'll show you your custom website demonstration, created within your specified budget.
5) If you like it, you buy it. If you don't ... well, that's a risk that we will take!

---

A Pig in a Poke
The idiom pig in a poke is about what happens when someone does not look to see what is being bought or sold. The idiom "pig in a poke" is used to describe something which is purchased without the buyer being aware of its true nature or value. The phrase can also be applied to accepting an idea or plan without a full understanding of it. - Wikipedia