pajezy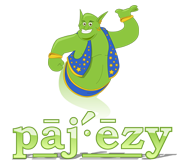 pajezyTM was our original brand name and is the name of our corporation. We used pajezy as our main brand name from 2004 through 2016.
In 2016, we began a complete redevelopment of our program and began adding clients to it exclusively in 2017. We moved to Best Way Websites as our primary brand name because it states what we believe and it is easier for people to remember and find.
We still love our little genie, however! We honor him by using his primary colors in this website.
---
Verticals & Private Label Brands
We also market via vertical channels and offer a private label solution as well.
Vertical Websites
Niche Sites & Directories
Special Brands
Other Services & Websites
Business Lines
Your work is going to fill a large part of your life, and the only way to be truly satisfied is to do what you believe is great work. And the only way to do great work is to love what you do.
Steve Jobs