Website Examples with Prices
Can we provide some Website Examples with Prices?
Yes, we can.
We understand how this can be helpful and we understand that it is important for small businesses (our target) to be able to budget costs.
Keep in mind that we can work with ANY budget that you have to provide for you a website that is within your budget - we call this "Name Your Price" website design.
Easy Payment Plans
If your need is greater than your available budget, we are happy to provide you with an easy payment plan as well
A Few Examples
We are providing a few links below that will take you to sites that include popular form and function. We will provide a general overview (bulleted list) of the features and a link that will take you to an actual example.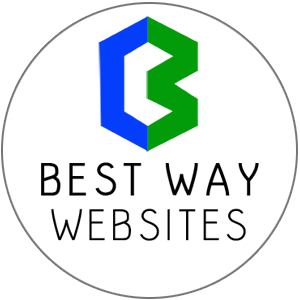 A $100 Website
For this $100 website, please do not ask for modifications to the list below. You'll get all six things if you want, but in the order shown. Eliminating a section or more does NOT change the price. $100 is our rock-bottom offer.
The Amazing One Hundred Dollar Single Page Website provides you with a super-economic one page website that is 100% mobile responsive.
Regardless of the device or screen width, this site will display beautifully.
No navigational links are needed, users will naturally and simply scroll down the page to get to all of your content whether they are using a desktop, laptop, pad or a smart phone.
Note that on mobile phones the background will usually not be discernible.
Our mobile functions also include NAVICONS for mobile users, which are not used with this one page site.
Background: choose a color, texture, available stock image or supply your own (1920px X 1080px or larger is best)
Top Section: Logo or photo, business name, phone (with push to call link), & your marketing message.
About Section: place for a photo of your staff or team and an introduction
Reviews Carousel: up to 3 reviews added for you (with sources cited: Local's Reviews, Google, Facebook, Yelp, Direct or Other)
Map Section: embedded google map with directions to your location
Contact Section: a simple contact form
---
A $250 Website
Common Pages

Welcome (Home)
Products / Services
Location / Contacts

feature
feature
feature
feature
feature
---
---
---
---
A $2,500 Website
feature
feature
feature
feature
feature
feature
Business Lines
Human beings have an innate inner drive to be autonomous, self-determined and connected to one another. And, when that drive is liberated, people achieve more and live richer lives.
Daniel Pink